Iowa City Real Estate Featured Listings
Featured Property
3328 Mohawk Rd NE, Solon, IA
Call Me to Inquire About Private Listings
GreenState Credit Union is a lending partner of Lepic-Kroeger, REALTORS®.
Low Rates. Great Service. No 1% origination fee. Click here for more information about financing.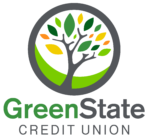 I LOVE being your REALTOR®
What motivates me is helping my clients achieve their dreams. I will do everything I can to make sure your next move is a step toward your dream, while making the process as enjoyable as I can.
Buying or selling a house can be a stressful experience. My job is to take as much of that stress away as possible, get you what you need, and make sure we have some fun along the way, too!
I specialize in Iowa City real estate so, if you're ready to start, get in touch! I'd love the opportunity to be a part of your journey to find the perfect home. Learn more about me and my team!
"I think the point of real estate is helping people achieve their dream, whatever that is for them."
Iowa City Real Estate – Testimonials
"Julie always goes the extra mile to help her clients find or sell their property. She put in long hours showing us different houses and made helpful suggestions for the Iowa City area. She listened to what we thought was important and refined the search, which made the process much more pleasant."

"We have used Julie Dancer as our realtor twice and both times she was extremely professional and knowledgeable. She has been in the area a long time and seems to have a lot of connections which is helpful since she was then able to show us houses that weren't listed or were currently being flipped. She responded to our emails at an exceptionally fast rate, no matter the time of day. I felt that Julie appropriately guided us in the decision making process. She pointed out features that we may not have noticed and gave her honest opinion when asked. She did not pressure us. Julie is always on top of things helped us get some of our inspections set up right away. Julie gets things done!"

"Meeting Julie was pure luck on our part! That being said, she is a hardworking, driven individual who won't hesitate to speak up. The house we bought had been on the market for about four hours, yet Julie got us in to see it and we ended up being the first bid - she was the sole reason we got our dream home in the price range we wanted! Not only that, but she sold our condo within 6 hours of listing it - she's the Wonder Woman of the Realtor world. Long story short, we went from being condo owners to first time homeowners in less than 48 hours. So if you're looking for someone to help you get a home ASAP and at a great price, Julie is your gal!"

My fiancé and I were living in Minneapolis at the time that I accepted a job offer in Iowa City. We had one weekend to look at houses (as 1st time home buyers) and get a deal done due to our busy schedules. It happened to fall on Mother's Day weekend. Julie was willing to set some time aside for us to show us houses in the area. We were naïve to the area so had very little insight as to what neighborhoods would fit our lifestyles. She was very knowledgeable about the area and helped us find a home that fit us well. After we narrowed down our search to two homes, she brought us back there for a final walk through of the places. We closed on our first home in about 2 hours! As a side note, I had car troubles when my fiancé and I were touring the area on our own but Julie was quick to respond and get us to a mechanic so we could get back to Minneapolis that weekend. Julie did the final closing on the house for us while we were in Minneapolis and we have had no issues with the house to this date. There was one minor detail that was missed in the final repair request but she got us in touch with the right people, in a timely manner, to make sure it was corrected. Couldn't have asked for a better and more smooth first home buying experience!

I love working with Julie Dancer and I would recommend her to anyone looking to sell or buy. In my experiences she would make sure to see me as soon as she could to handle some detail even if it mean dropping by late to handle some paperwork.

Julie was instrumental in helping us sell our home. She handled each step of the process with professionalism, and was a trusted partner. We couldn't imagine having anyone else but Julie with us on this journey. Julie knows the business, knows the area, and knew what we needed even before we did! Thank you, Julie!

Julie did a great job, she has unparalleled knowledge of the local area, and was always responsive to email/calls. She also did an excellent job negotiating our offer price on the property.

Julie Dancer is amazing to work with when buying or selling a home! She is professional, communicates extremely well, and loves what she does. She works extremely hard in finding homes that fit your style, price point, and location. She is always quick to schedule appointments, and meet you at many times throughout the day. We have loved working with Julie and will continue to do so in the future!

From the moment we interviewed Julie we knew she was the right person for us to sale our home, she was friendly, smart and had a game plan on how we should move forward. Within 3 weeks our home was sold, we are very pleased. We would recommend Julie to anyone contemplating the sale of their home

We were buying our new home from out-of-state and in the winter "off-season", and really could not have done it without Julie! She was always responsive and willing to put in the extra effort on things like getting in to take videos or Skype us real-time to walk through the candidate houses. It also was clear that Julie had a good sense of the market and relationships with other realtors -- in the end, we even wound up buying our house before it officially went on the open market, because Julie got us in early to see it through her connections.

Julie couldn't have been better! Great with communication and rapid responses. We bought sight unseen and had full trust in Julie! She worked hard for us and her level of dedication to us was incredible! Can't recommend her enough!

Julie is very professional, we found a house and had an accepted offer in less than a month. She knows the ins and outs of closing. We were moving into the house 6 weeks later!

Julie went to bat for us multiple times in our selling AND buying processes! She sold our home in record time and got us our dream home at a dream price in a dream neighborhood.

Julie went above and beyond helping me find the perfect house. She helped to ensure I was the first offer on the house and provided us with assistance in getting the deal closed quickly. I would definitely recommend Julia to anyone looking to buy a house in the Iowa City area.

Julie was great to work with. I was trying to find a property type that was in high demand and Julie was able to alert me to properties coming up for sale in advance so I could view them as soon as they were on the market.

Julie was fantastic, and set a new bar in my mind of client-focused broker. She set the right price, and had multiple offers in ONE DAY. She was a great negotiator with wise counsel. She was quick and thorough with all documents, no matter the time of day. She obtained and coordinated the work of five different contractors for minor Seller's remedies repair work at the house, and found a house cleaner for last second deep cleaning. The closing went so easily I actually forgot it was closing day until Julie emailed me it was over and telling us the sale proceeds. I highly recommend Julie.

We were casually looking at homes and Julie understood what we were looking for. Helped us put an offer on our home before it was officially listed. Furthermore, there were many times I randomly text'd her asking to see a house and a hour later we there. Thanks!

Julie is a ROCK STAR! She went to bat for us when things weren't as easy as we would have liked them and when the inevitable hiccups showed up, she swooped in and saved the day. Our house was sold in less than a week!! She was knowledgeable about everything from locations to timeline and was completely honest when we had tough questions. She was so patient with us when we were indecisive, got us in to homes that weren't even on the market yet and helped us find the house of our dreams! She has become not only our realtor for life, but a friend! Thanks Julie!

We've worked with Julie with our last 2 home purchases. With Julie, you're getting a 100% professional. With her vast market knowledge and tireless work ethic, she makes the home buying/selling process as simple and stress-free as possible. She devotes herself to her clients, and, as a family woman herself, she truly cares about where you and your family spend your future.

I can't say enough about how good this person is and the fantastic, easy experience I had with getting a home at an outstanding price in the white-hot Iowa City real estate market. She is incredible. She bent over backwards to make things happen. She was never out to make a big sale so she could increase her slice of the pie. Her number one goal was always to make me as happy as possible. I have had unpleasant experiences with other real estate people but Julie was different. You would be hard pressed to find someone as good and dedicated as Julie. I will definitely go back to her when it comes to selling my home and I move west in a couple of years.

We worked with Julie to find our dream home in the country and sell our current home. Julie is very easy to work with. She's busy but she always had time for us, including being able to schedule viewings on short notice. She was respectful of us needing time to work out exactly what we were looking for and helping us to clarify what was truly important to us. Because we were looking for small-to-medium acreages, our search area was pretty wide, including several that were well outside the city limits. Even when a listing looked only marginally promising, if we were interested in looking she was eager to help and understood that it was useful to us to get to know what was important in our new home. We eventually ended up viewing the home we purchased several times. Julie patiently allowed us to take the time we needed to make our decision and we ended up with a home we love. Her advice during the negotiations was frank and very helpful in getting us a good deal. We listed our existing home with Julie as well and got an acceptable offer the first day it was publicly available. Her advice on pricing the home helped us to get more than we had been counting on to finance our new home purchase.

I just recently move to Iowa city to continue my education, and I was a first-time buyer. My banker recommended Julie, and she is amazing. She asked details about my preference and drafted a list of houses available. It only took her 2 half days to show us houses and another half day to make the decision. It is impossible to do this without her professional expertise. Thank you, Julie!

I want to emphasize how much you are appreciated; please know we consider you an extremely valuable member of "our team" - and if there is something we need to do, just holler! We cannot (and would not want to!) do this [buy a home] without you!

I just wanted to take a second to tell you that you are truly a pleasure to work with! You have this positive can-do attitude that completely puts your customers (and loan officers!) at ease no matter what the obstacle! I can honestly say I look forward to working with you again in the future.

I knew the house was going to be competitive, so I needed to get an offer in quick. Julie got me into contact with the people who could get everything in order quickly. After attending an open house on a Sunday, we had an accepted offer on Monday.

Julie is very knowledgeable about the Iowa City housing market. She is patient and ready to help. Firm when she needed to be. She helped sell our home and buy a new one and made it almost a painless process.

We had a house to sell in Iowa City, and we live in Council Bluffs, 245 miles away. There were also tenants in the property when we first put the house on the market. Julie persevered despite uncooperative behavior on the part of the tenants. She got the house sold in less than two months after the tenants moved out. Throughout she worked very professionally via email and phone, and minimized our need to travel to Iowa City. That save us a lot of money we would otherwise have spent on hotels. I highly recommend her services.

Julie was my first agent for buying a home. She was always at the ready and really listened to what we wanted and needed. So when it came time to sell our house, it was Julie that I called. I loved her friendly and professional manner and she gave great advice on how to sell our house quickly. We did what she recommended and we sold it in three days. Thank you Julie!

Julie nailed expectations even I thought were too high. I wanted a beautiful historic house walking distance from everything, but didn't imagine I'd even be able to find one, much less afford such a property. Demand in Iowa City is high, and quality homes fly off the market. But Julie's knowledge and connections got us into our highly sought after house before it was even listed, allowing us to place an early and competitive offer. Since we were new to the process, she held our hands and walked us through every detail. We now live in the very home we dreamed of owning and could not be happier.

Just had a really delightful experience with Julie as she helped us work on a relocation to Iowa City (from the east coast). Julie was responsive by email after I reached out from the east coast. When we arrived in Iowa, she was punctual w/ the appointments, friendly, knowledgable, and creative. She showed us a few homes that weren't on our radar and also a home that hadn't yet hit the market. Seems like she's plugged in to the scene and knows a lot about the current listings as well as new construction.

Julie is an extremely hard-working and knowledgeable realtor. We only had 72 hours to find a new house in Iowa City and she found us a wonderful place. We are so happy with our home. Julie was honest throughout the process and did not pressure us in any particular direction.

I have bought and sold numerous houses over the years and Julie has been the most responsive, pleasant and helpful real estate professional I have ever worked with. She is a genuinely nice person that I highly recommend.

Julie Dancer is amazing. She works incredibly hard. She is assertive, quick, and knowledgeable. When there was a time crunch, she made an 11PM house call on a Sunday night! We were so happy that we worked with her.

Julie is an amazing realtor. Using her for both the buying & selling side she did a wonderful job & is incredibly knowledgeable in home pricing & the surrounding market. She made both buying and selling quick and easy & was available for phone calls and even house visits at all hours of the day and evening. In the slow Winter months, we listed & sold our home within 1 month with high volume of interested foot traffic in a neighborhood where existing homes are competing with empty lots & custom builds. Her dedication to the field and her clients is top notch. We'd highly recommend her for all home buying AND selling needs.

Julie found our home and contacted us the weekend it went on the market. It was the perfect match for us. We had been viewing prospective homes for 2 years while our home was on the market in another town. Our home had just sold and we needed to find a new home asap. Many thanks!

I LOVED working with Julie! She is absolutely, positively, totally 100% professional--she is an invaluable partner in your buying/selling process. I am certain that we would not have been able to close on our house without her. She maintains an even keel in the tensest negotiations--something that is critical in these types of situations. She has energy to spare, knows the community back and forth, and will make sure things are fair and honest. We worked with other realtors in the past and we did not feel well-represented...with Julie, that was never the case. I would recommend her to anyone.

I have sold two houses before in the Iowa City area and previously used one of the realtors who had been in business for over 20 years. Julie was a breath of fresh air. She worked incredibly hard to sell our house. I would never use those older realtors again. Julie will work hard for you and get your house sold!

Contacted Julie to sell my mother's house. Julie was very knowledgeable in all aspects of the selling process. She was always available to answer any questions we may have had. Julie knew how to make the house sell. Our turnaround time was less than 6 weeks and all parties; buyer and seller came away happy.

Julie is awesome and is great at what she does. She kept me updated throughout the entire process and made it very easy to sell my house. Julie has been my realtor for years and I look forward to having her help me when needed.

Where to begin? Julie Dancer helped us purchase and sell a home. She is appropriately assertive and represented us in the most professional way. She truly is an expert in this field and we trusted her advice and were extremely satisfied with her service. We would absolutely recommend Julie for anyone who is contemplating buying or selling real estate.

Julie Dancer is absolutely amazing! We really needed to sell our home. It was a difficult timeline, not ideal for selling. Julie created a plan and just just truly relentless! She worked so hard for us. Every little touch was taken care of. She staged the home beautifully. She was always available to talk and help us. She got the job done when we were not sure it was possible. I strongly recommend Julie to you. She is simply the best!

Very efficient and detailed oriented with a lot of experience in the Iowa City market. Relocated from Chicago are and provided great information on schools and local neighborhoods. Will tailor showings and provide advice as she gets to understand your likes/dislikes. Highly recommend.

Not only did Julie help us find our new home, she helped us make work connections, talked to our teenage kids about their new school (Julie's kids attended the same high school), and gave us names of local contractors that could take on a major remodel project. Julie is fantastic!
Iowa City Real Estate
Market Snapshot
Market Trends
February – 2020
Iowa City Area Active Listings: 1012
Average Days on Market
February – 2020 – Iowa City
Average Days on Market
February – 2020 – National
80
Average Sale Price
February – 2020 – Iowa City Area

$231,645

2020 Housing Market Predictions
A low rate environment, rising rents, and the ever expanding millennial population broadened the potential homebuyer pool and maintained a strong demand foundation in 2019. Buyer sentiment peaked in the summer and powered sales growth in the fall. However, it lost momentum later in the year, as conditions of low affordability and economic uncertainty persisted.
Overall buyer demand will remain very robust, particularly at the entry level, in 2020. The largest population cohort in the country (those born in 1990) will turn 30 in 2020, accounting for 4.8 million millennials hitting peak home buying age. As a group, Millennials (those born 1981-1997) will take more than half of all mortgages next year. For the first time ever, Millennials' share of mortgage originations will surpass 50 percent in the spring, outnumbering Gen X and Baby Boomers combined. The last generation to take more than half of all purchase originations was Gen X in 2013, just six years ago. Accordingly, other generations' footprint will continue to contract, with Gen X and Baby Boomers taking 32 and 17 percent of mortgage originations respectively. Read the full report on Realtor.com here.
Report courtesy of – Realtor.com