One of the top questions on many potential homebuyers (and sellers) is, "How is the real estate market performing amid the pandemic?" Every year the market fluctuates, so we thought we'd share the annual market reports for 2017, 2018, 2019, and 2020 from January 1 to April 30 of each year.

As you can see, each year fluctuates and the beginning of 2020 was very solid compared to the past three years at this time. Additionally, you can see how the Polar Vortex and heavy snowfall did affect the beginning of 2019's real estate market.
Below, we break these numbers down even further to look at the price ranges of homes and how they compare.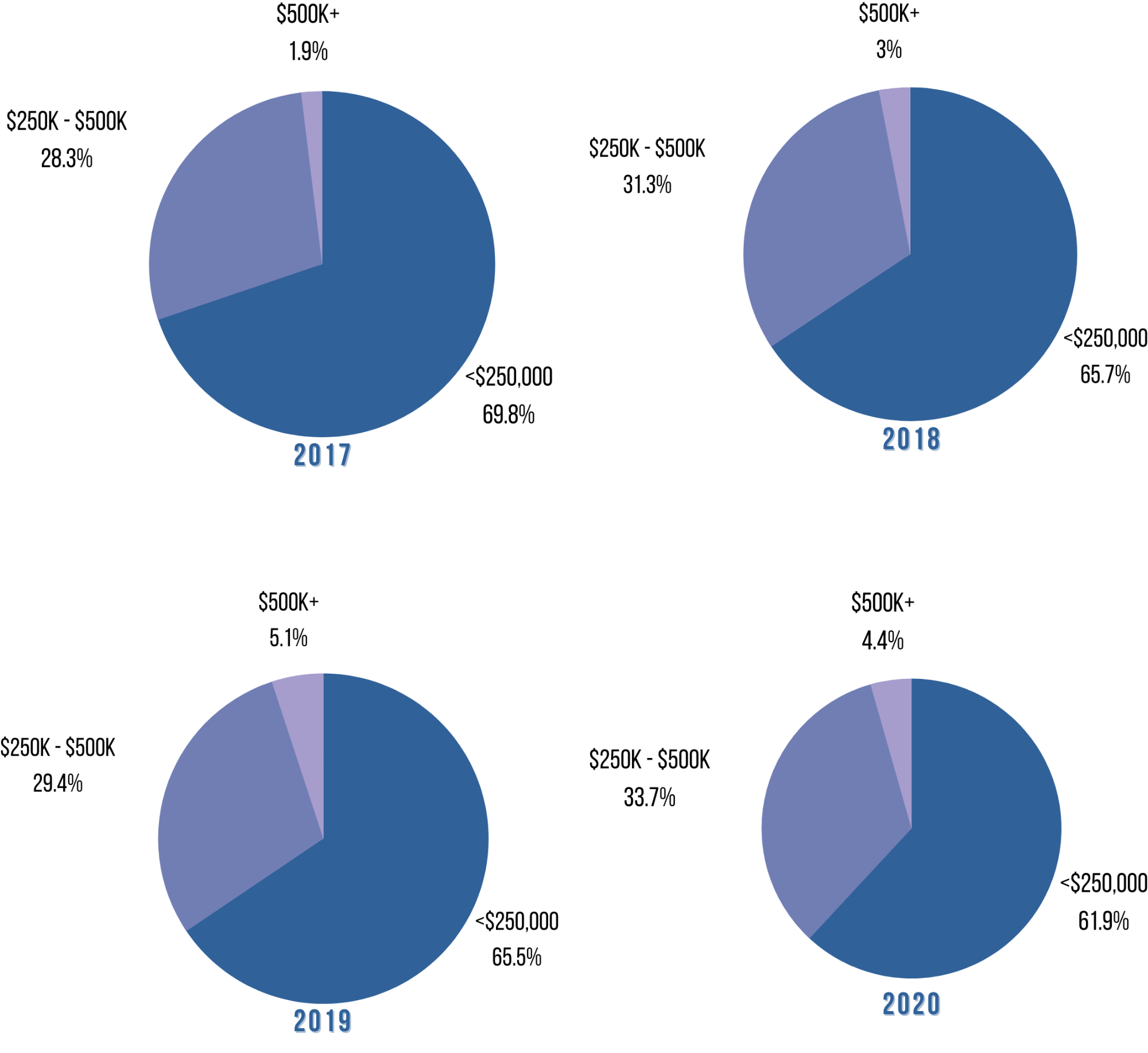 There is still time left in 2020 and the market will fluctuate according to many variables. That said, we believe the market has proven to be strong in the Iowa City/Coralville and surrounding areas. Real estate continues to be a sound investment, especially in our area.
If you would like more specific data or additional information, please reach out to me via email or phone. I would LOVE to be your REALTOR!